If you look up "must-visit spots" in Perth, there is no doubt that Rottnest Island would appear on your search engine. Famous for its meaningful history, beautiful beaches, and of course - its adorable inhabitants, the quokkas (which the island was actually named after). The island is a gorgeous, secluded escape for those looking for a tropical getaway with loved ones, a beachy adventure, or simply to take a break from the modern-day hustle.
Now that summer beach vibes are in full swing, it calls for a mandatory trip to Rottnest Island. Below, discover all you need to know about Rottnest Island - from its rich history, to things to do on the island - and plenty of fun facts along the way.
WHAT IS ROTTNEST ISLAND?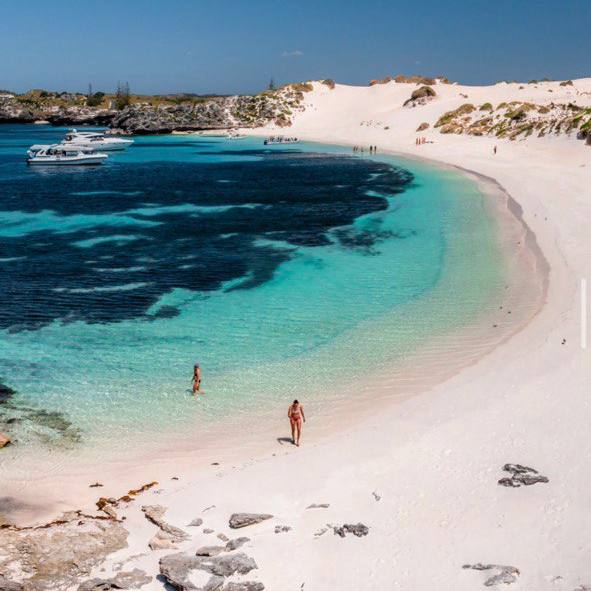 Image credit: @ospreycreative on Instagram
While Rottnest Island is more commonly known as a popular tourist destination, it carries significant history as an aboriginal heritage site. Perth itself was built on Whadjuk Noongar land - whose people are the traditional owners of the very land we now walk on.
In the Noongar language, Rottnest Island is called "Wadjemup", which translates to "the place across the water where the spirits are". The island is known as the resting place of the spirits by the Whadjuk people - a place of transition between the physical and spiritual realm. It is believed that the spirit of the deceased travel to Wadjemup during its journey towards the afterlife, and their arrival at the west end of the island called Kooranup marks their leave from the physical world.
FUN FACT #1 - HOW ROTTNEST ISLAND GOT ITS NAME
When Dutch settlers first arrived on Rottnest Island, they mistook the native quokkas to be rats - when in fact, they are marsupials (mammals related to koalas and kangaroos). They then called decided to give the island the name, 'Rotte Nest', which means 'Rat's Nest' in Dutch!
GETTING TO ROTTNEST ISLAND
Located 19km off the coast of Perth, the only way to get to the island is by ferry. Travellers can choose from three jettys to board from: Barrack Street Jetty, Hillarys Boat Harbour, and Fremantle. Other ways to reach Rottnest is by the "high" way, via seaplane, air taxi, or helicopter - if you're feeling extravagant!
If you're a guest at Hostel G, you can look up our partner, Travel Forever, for transport arrangements via ferry - at a discounted price! They also have packages that include a full-day bike hire too. For more information, check out their website at or drop them an e-mail at [email protected]
FUN FACT #2 - TRAVELLING TO & AROUND ROTTNEST ISLAND
As an A-Class Reserve that's completely cut off from the mainland, it's physically impossible to drive to Rottnest. The island itself has almost no cars, and people can only get around the island on bicycles or a hop-on/hop-off bus service.
WHAT TO DO
Now, on to the fun stuff! There's plenty to do at Rottnest Island. The perfect tropical haven for families, friends, and explorers, a diver's playground, and every water sports enthusiast's dream - here are our favourite things to do on the island.
GET SNAP-HAPPY WITH QUOKKAS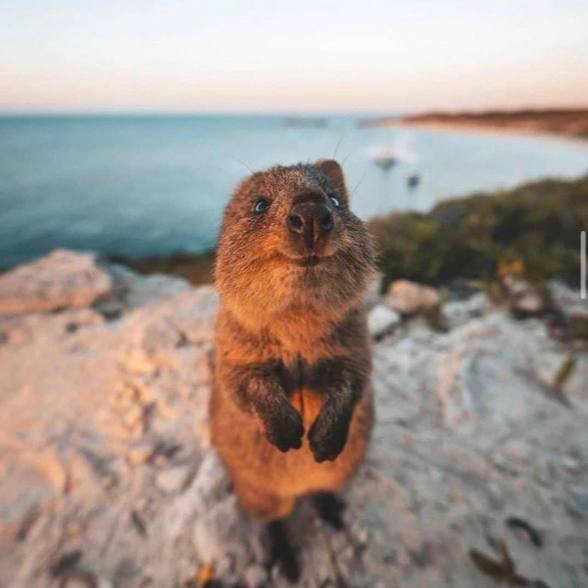 Image credits: @jamesvodicka on Instagram
Is it really a visit to Rottnest Island without capturing some iconic Quokka Selfies? Find these naturally smiley, furry little creatures all around the island, and snap your soon-to-be most popular Instagram post with them!
Do note though, that while quokkas look like they're always smiling and have little to no fear of humans - they can actually give a pretty gnarly bite! Touching, petting, or handling them in any physical way is not permitted. So make sure to practise social distancing!
FUN FACT #3 - WHAT'S IN ROTTNEST ISLAND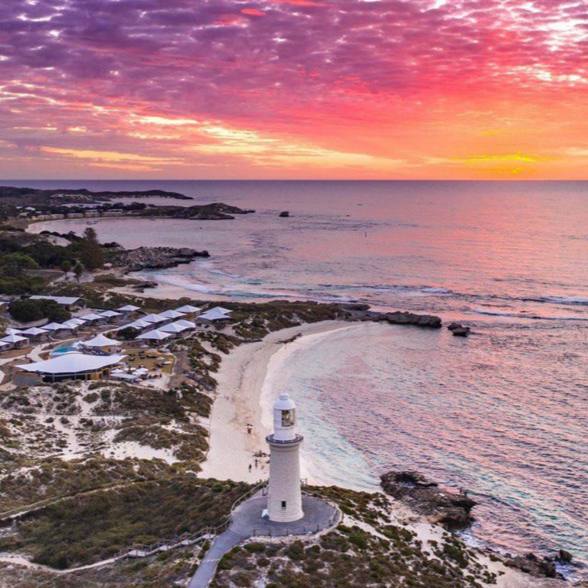 Image credits: @ryanchatfieldimages on Instagram
Apart from the internet sensation, the quokkas, Rottnest Island is home to 63 beaches and 20 bays, many of which are actually secluded - making it perfect for quiet getaways. It's also inhabited by about 135 species of tropical fish, that you can easily discover while snorkelling or diving!
JUST EXPLORE!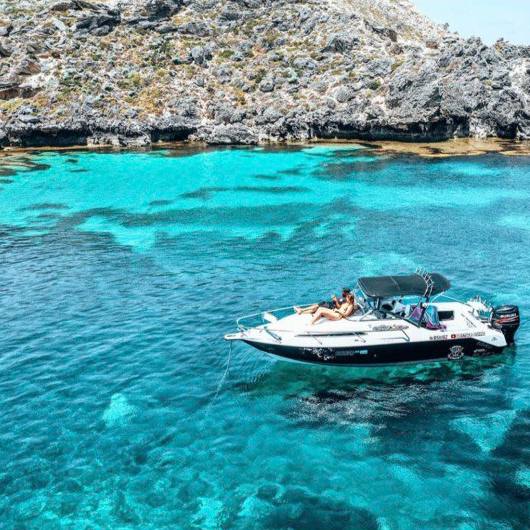 Image credit: @bskibz on Instagram
The best way to get around the island is by bicycle, which you can easily rent upon arrival. If you prefer taking the long way, you can even embark on walking trails, such as Wadjemup Bidi - a series of walking trails totalling up to 45km that features unique landscapes, breathtaking coastal headlands, stunning inland lakes, and man-made and natural attractions. For a more unique way of exploring, visitors can also opt for Segway Tours!
If you need a little help, look up The Hike Collective for relaxed guided walking tours that cater to both beginners and seasoned hikers. Throughout your walk, the dedicated team of local guides will be able to engage you in stories of the native flora, fauna, and people.
BEACH MODE: ON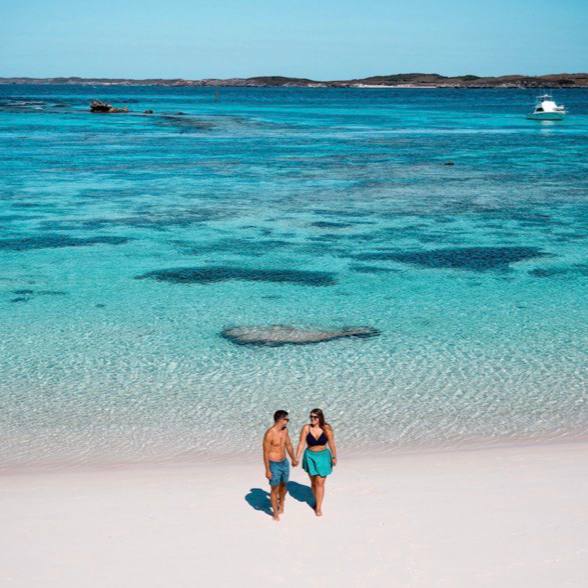 Image credit: @unexploredfootsteps on Instagram
With so many beaches on the island, you can easily spend a few days exploring the whole stretch! Snorkel your way into the coral reefs of Little Salmon Bay, have a quiet family time in the calm waters of Ricey Bay, or explore the sand dunes of Pinky Bay.
Water sports enthusiasts will have a particularly exciting time on the island, where adrenaline junkies can dive into activities such as cliff jumping, stand-up paddle boarding, surfing, and snorkelling. There are 13 different shipwrecks around Rottnest surrounded by limestone reefs - take up the challenge and find them all! And when you're looking to wind down, keep an eye out on the horizon and enjoy whale- and dolphin-watching that will take your breath away.
Other more relaxed activities include shopping and café-hopping on the island. The main settlement area is peppered with charming shops, selling all kinds of souvenirs, gifts, and surf accessories. The island is also home to a number of cafés and restaurants, where you can grab a midday bite or have a sumptuous meal by the beach. Notable spots include The Lane Café, Rottnest Bakery, Geordie's Café, Lexi's, and Frankie's
GET CULTURAL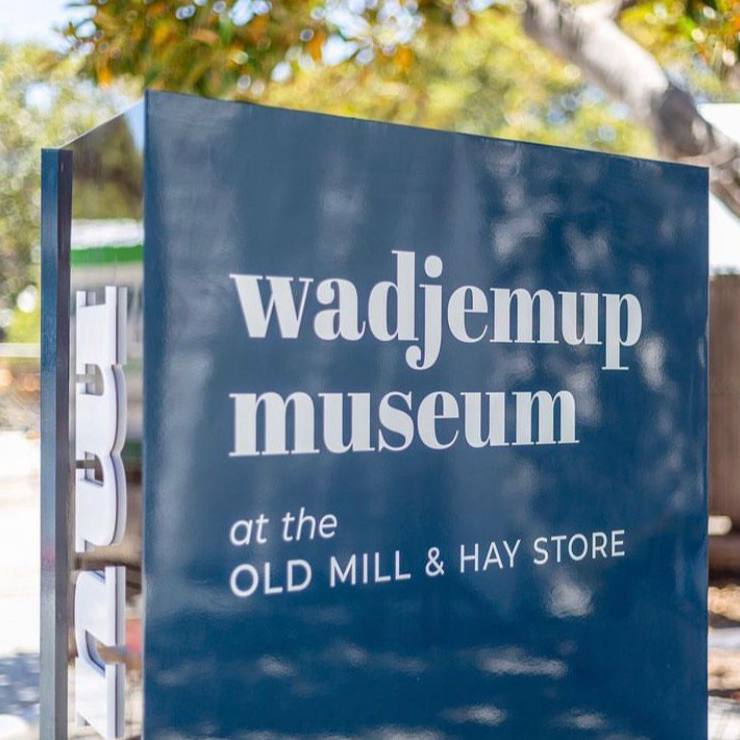 Image credit: @aaron_brown_photographer
If you're more of a history and culture buff, you won't be disappointed even in this tropical haven! Visit the newly renovated Wadjemup Museum inside the old Mill and Hay Store, that features various exhibits that showcase the rich heritage of the land. Discover over 40,000 year old artefacts, vintage podcasts, contemporary artworks, outdoor sculptures, and milestones that tell stories of imprisonment, natural history, and art.
Travellers can also visit the two lighthouses on the island - Bathurst Lighthouse and Wadjemup Lighthouse. Take a tour to visit the inner workings of the lighthouse, and learn how it still serves as important beacons of light for water vessels.