With an abundance of land and a great coastline, it comes as no surprise that hiking is one of the most popular outdoor activities to enjoy in Western Australia. Whether it's taking a leisurely walk along the beach, an idyllic stroll through one of the many pristine parks, or a challenging hike – whatever you opt for, you'll be rewarded with spectacular, breathtaking views of natural landscapes.
The best time to hike is during Winter and Spring, when the weather is just a little cooler - making most walks feel like a breeze! The next time you're looking to take a hike, we've put together some of the best hiking trails in WA and day trips around Perth that you can bookmark. We've even split them up according to difficulty, so you can pick and choose the ones that are best suited for you!
Easy-Peasy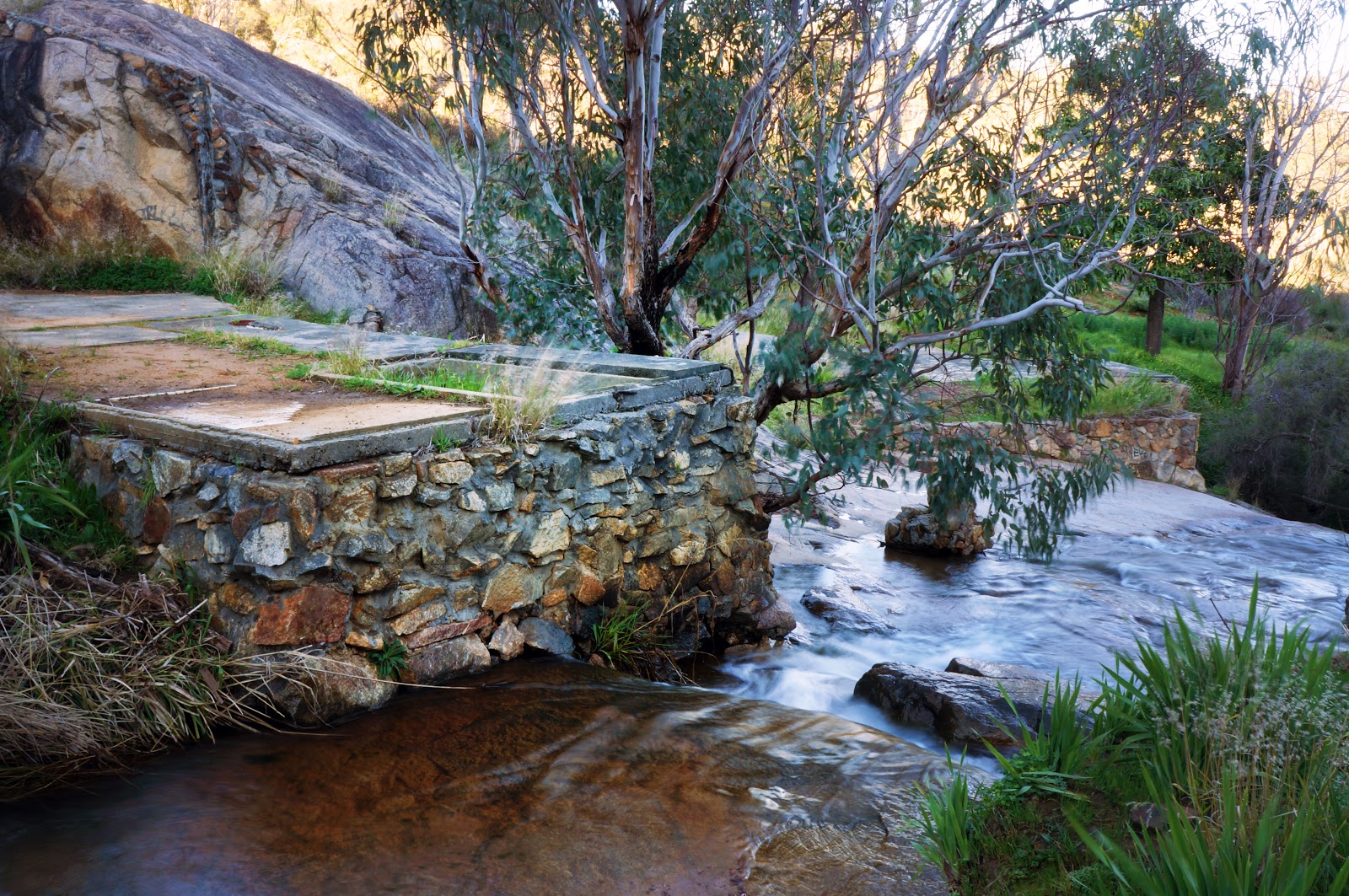 Photo Credit (The Long Way's Better)
Whistlepipe Gully
Located just 28 minutes away from Hostel G Perth, Whistlepipe Gully is a fairly easy 3.5km return walk through the Mundy Regional Park. Simply follow the narrow river that runs along the trail, and be greeted with relaxing views of small, cascading waterfalls, the Swan Coastal Plain, as well as the city from Perth Hills. If you'd like to make a full day out of it, bring along a rug and a picnic basket for picturesque snack breaks by the creek.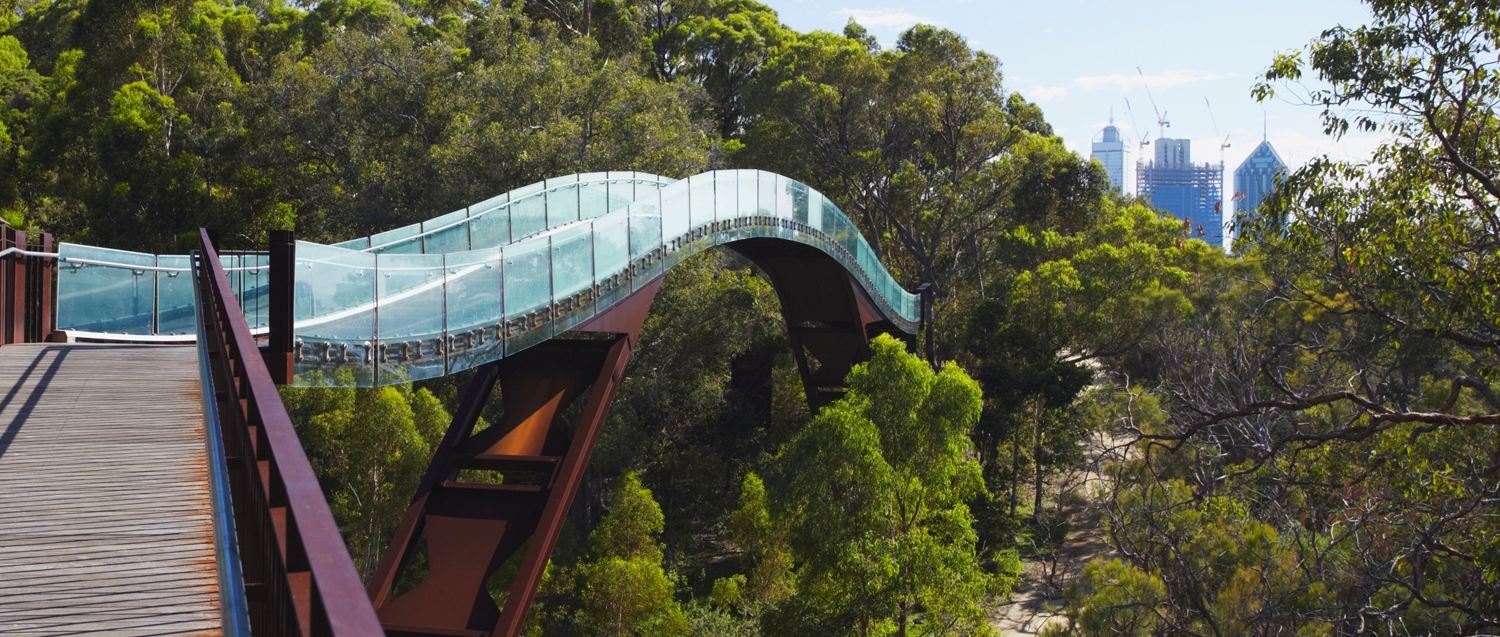 Photo Credit (Q-Railing)
Kings Park
Take a quick 7-minute drive from Hostel G Perth and find yourself in Kings Park - one of the largest inner city parks in the world. Mostly made up of natural bushland, it's truly a nature lover's ideal getaway. It features multiple walking trails, ranging from 1km strolls to 3.4km walks, depending on your preferred time and difficulty.
For gorgeous views of the Swan River and the CBD, put aside an hour to go through Memorials Walk. The Bushland Nature Trail and the Botanic Garden Discovery Walk are great options for those looking to encounter some of Perth's natural flora and fauna, and hikers looking for a longer walk can opt for historical trails such as the Kokoda Track or the Boodja Gnarning Walk.
When You Want A Bit Of A Challenge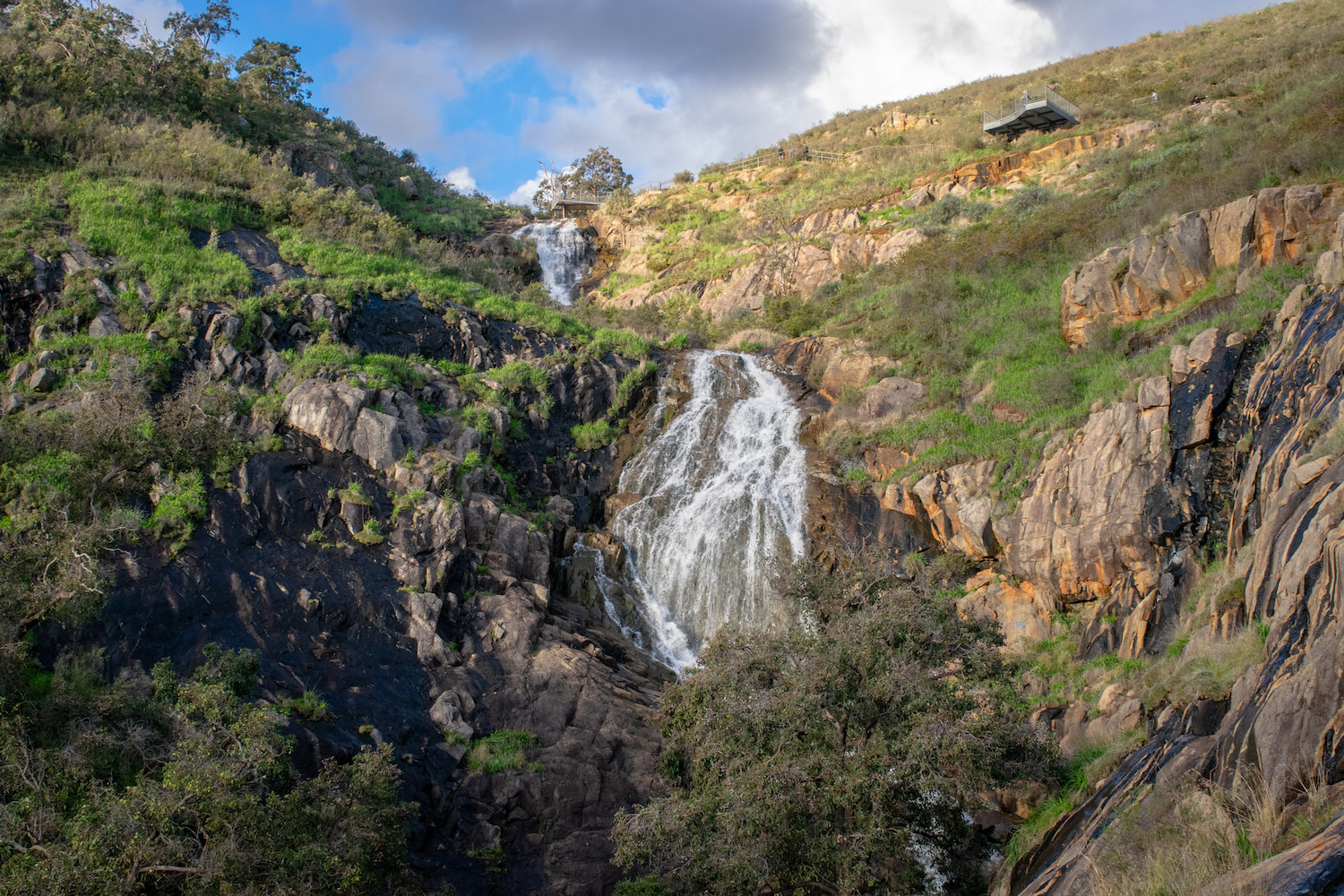 Photo Credit (The Life of Py)
Lesmurdie Falls
If you love the sight of majestic waterfalls and their zen-inducing sounds, definitely check out Lesmurdie Falls in the Mundy Regional Park, just half an hour away from Hostel G Perth. With walking trails ranging from just 640m to a 2.5km loop, this location also makes for one of the best spots to catch the sunset in the Perth Hills.
Head on over to the upper car park on Falls Road in Lesmurdie for views of the falls plunging down into the lush valley, or if you prefer getting up close and personal with the base of the falls without taking a steep hike, follow the path starting from Palm Terrace.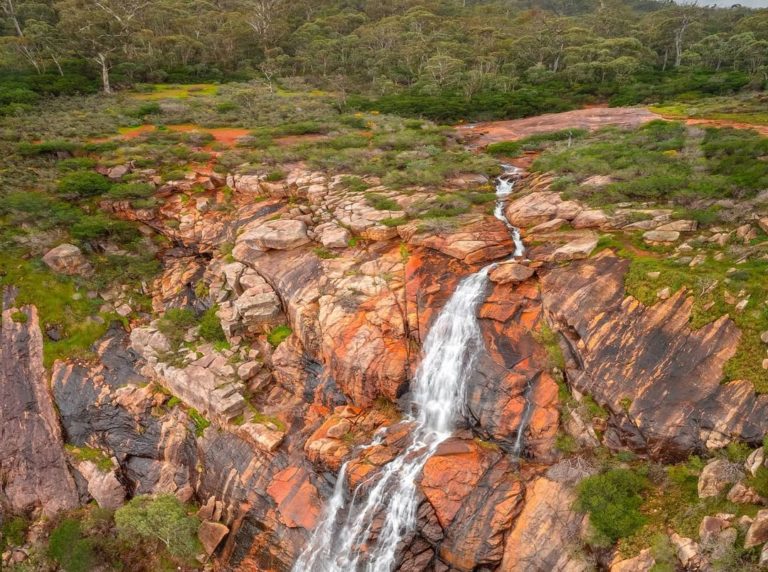 Photo Credit (So Perth)
Ellis Brooke Valley
Short but steep, the Ellis Brooke Valley on Darling Scarp at the edge of the city features four different trails that cater to every fitness level. Take the 'Easy Walk Trail' if you're just starting out, or attempt the 'Sixty Foot Falls Trail' that features a more challenging walk and serious incline but boasts fantastic, sweeping views of Perth from the top of the Ellis Brooke Valley waterfall.
At the site, visitors can catch sights of local wildlife such as kangaroos, echidnas, and possums. It's also home to many of Perth's native and visiting birds, such as cockatoos, parrots, pardalotes, and wedge-tailed eagles - perfect for bird-watching enthusiasts as well.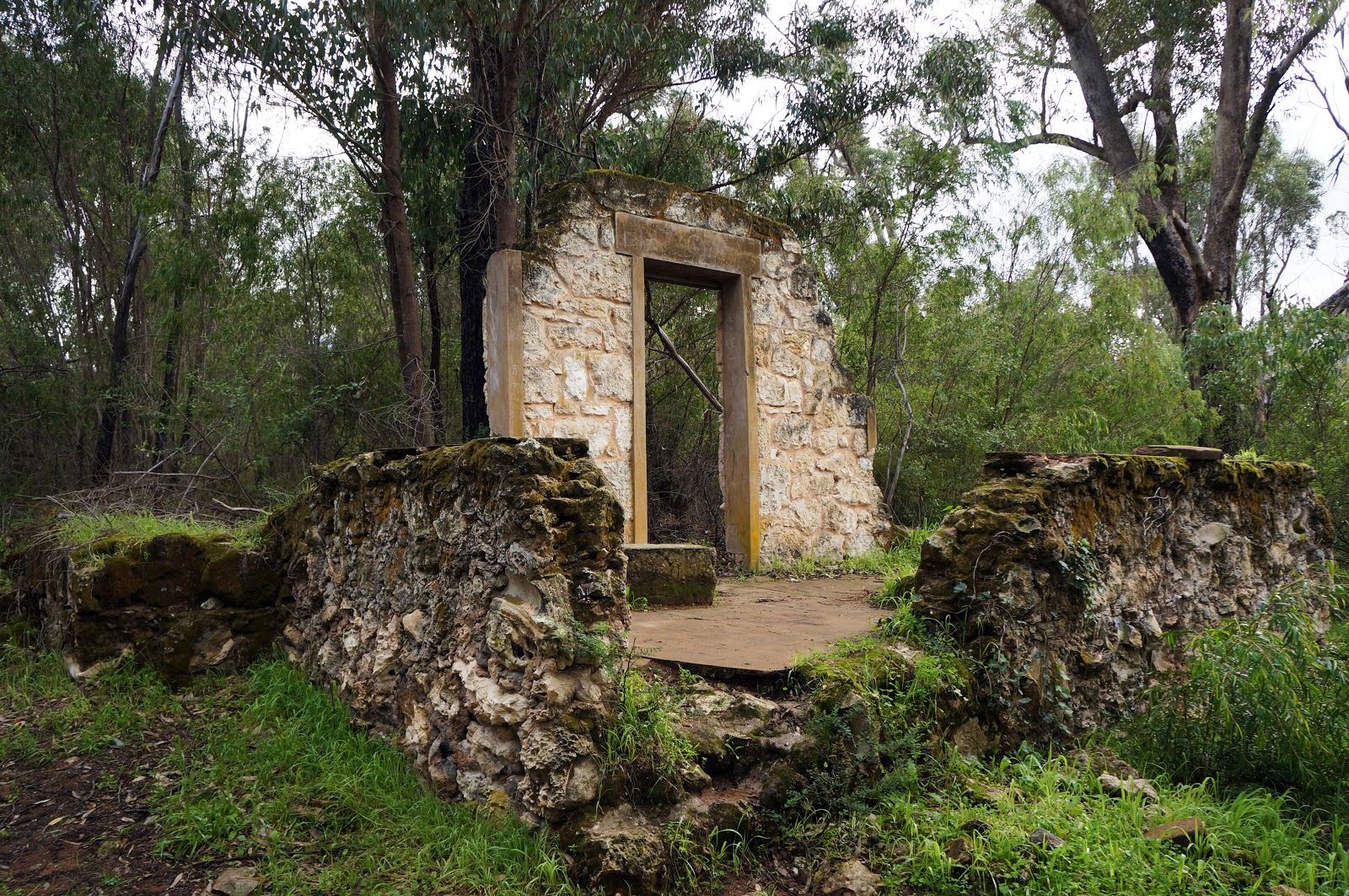 Photo Credit (The Long Way's Better)
Ghost House Walk Trail
Don't worry, you won't encounter the supernatural when on the Ghost House Walk Trail in Yanchep National Park. Found an hour away from Hostel G Perth, this 12.4km loop easily takes up most of the day to complete, so make sure to bring lots of water and snacks to refuel! It's a prime trail for nature lovers, where hikers get to explore Perth's rich wildlife. The journey will also see you through the pristine wetlands, as well as historical remains of the titular 'Ghost House' - an old limestone building that serves as a photogenic location should you want to immortalise your adventure.
Not limited to just walks, other unique activities also include an Aboriginal Cultural Experience, available on Sundays and even Public Holidays. For a short caving experience, you can also pay a visit to the Crystal Cave, an illuminated limestone cave filled with stalactites, stalagmites, and helictites. For thrills and adventure, head on over to the Trees Adventures Course, where you can take on a challenging obstacle course and whizz through on ziplines.
For The Hiking Veterans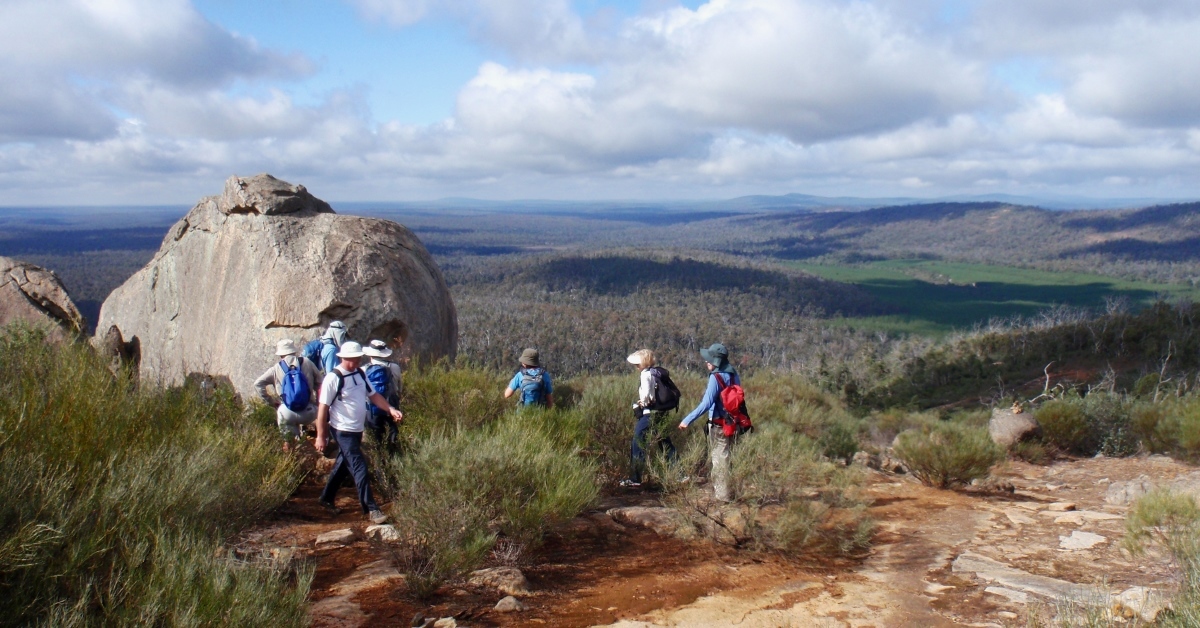 Photo Credit (Walk GPS)
Mount Cooke
Located on the highest point in the Darling Range, experienced hikers can make their way to Mount Cooke on the well-known Bibbulmun Track. Just an hour away from Hostel G Perth, this 18.4km return trail is a strenuous but rewarding journey, with magnificent views of the city awaiting at the summit. There are two ways to access Mount Cooke, the first being a long walk from Sullivan Rock, and the second being an unofficial starting point starting from the carpark at the base of the Southern slopes. If you're looking to take your time with the walk, the base of Mount Cooke also serves as a campsite for hikers - perfect for overnight journeys.
Throughout the hike, expect not just a challenging climb, but also equally thrilling views along the way such as misty valleys, magnificent boulders, incredible granite outcrops, as well as unique creek systems.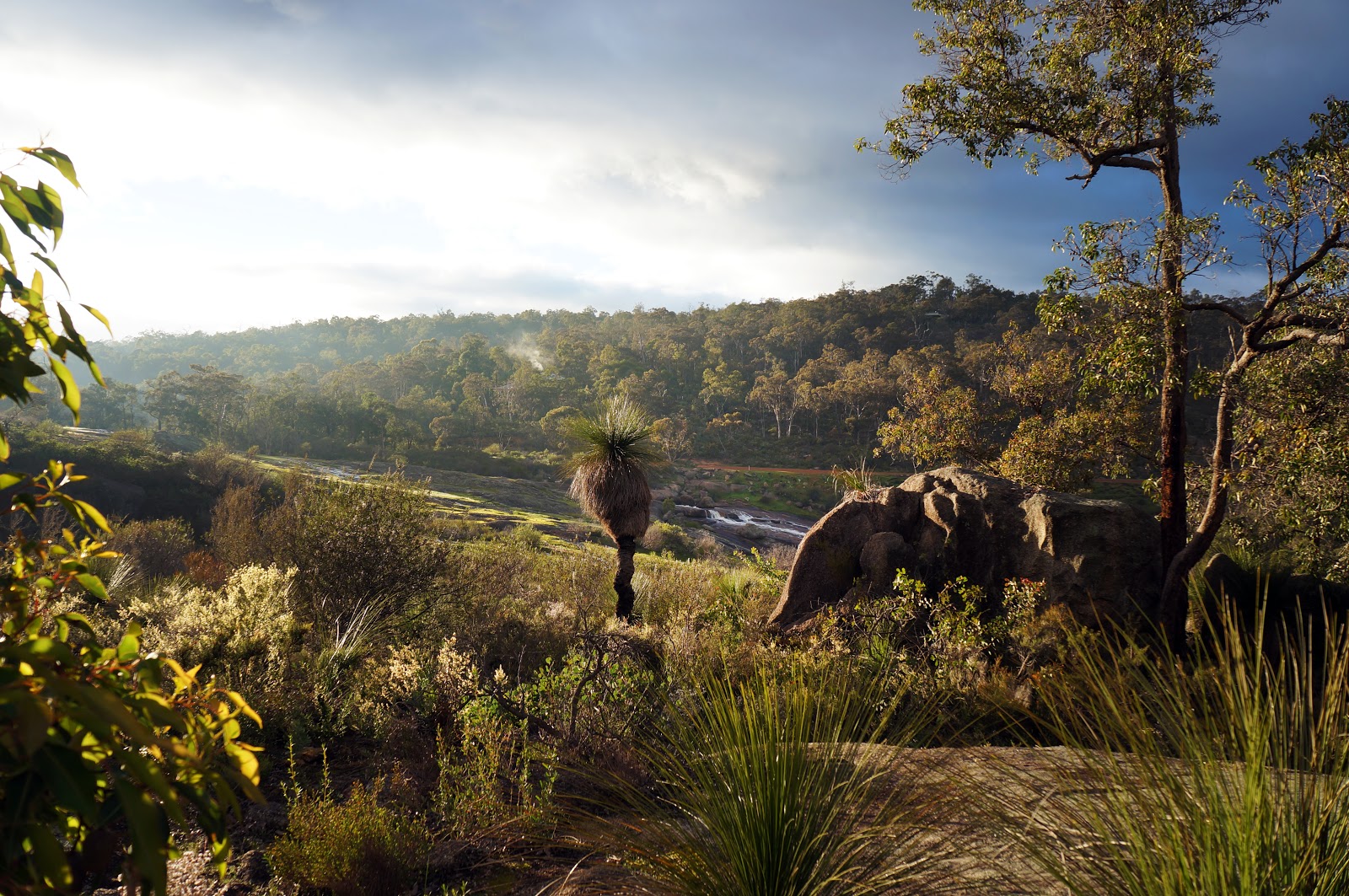 Photo Credit (The Long Way's Better)
Eagle View Trail
A known favourite among local hikers, the Eagle View Trail in John Forrest National Park is also known as the oldest and one of the top trails in Western Australia. Not one for the faint-hearted, it features hilly sections, various creeks and terrains, and plenty of staggering ascents and descents - making it one of the most challenging hikes in WA, spanning over 15km. It takes walkers to some of the less-visited parts of the national park, including Christmas Tree Creek. Upon reaching the summit, visitors are greeted with the sight of the Swan Coastal Plain and local valleys.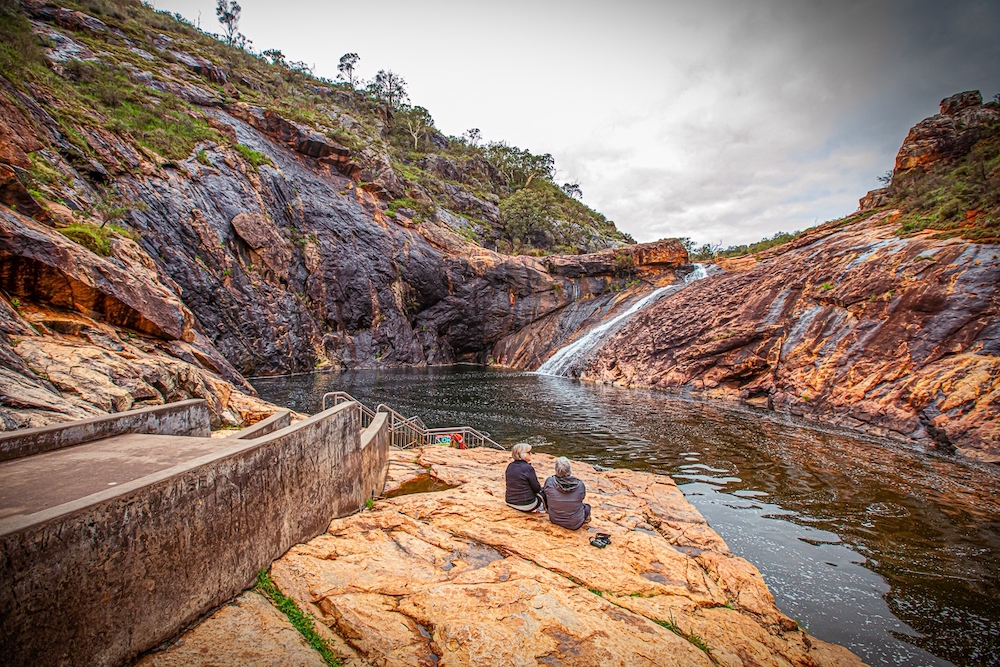 Photo Credit (Shire of Serpentine)
Kitty's Gorge
Perfect for a half-day hike, Kitty's Gorge is a 17.5km return hike that follows the Serpentine River and Gooralong Brook. It's carved into granite hills and it also sees two water courses through lush, picturesque valleys - making this walk a very photogenic one. Hikers can start either from Serpentine Falls or Jarrahdale, and embark on a climb filled with wildflowers, granite rapids, and flowing waterfalls.
Fun fact: The name of the gorge itself comes from a legend, starring a cow named Kitty that once got lost in that area, before being found in one of the steep gorges in Gooralong Brook.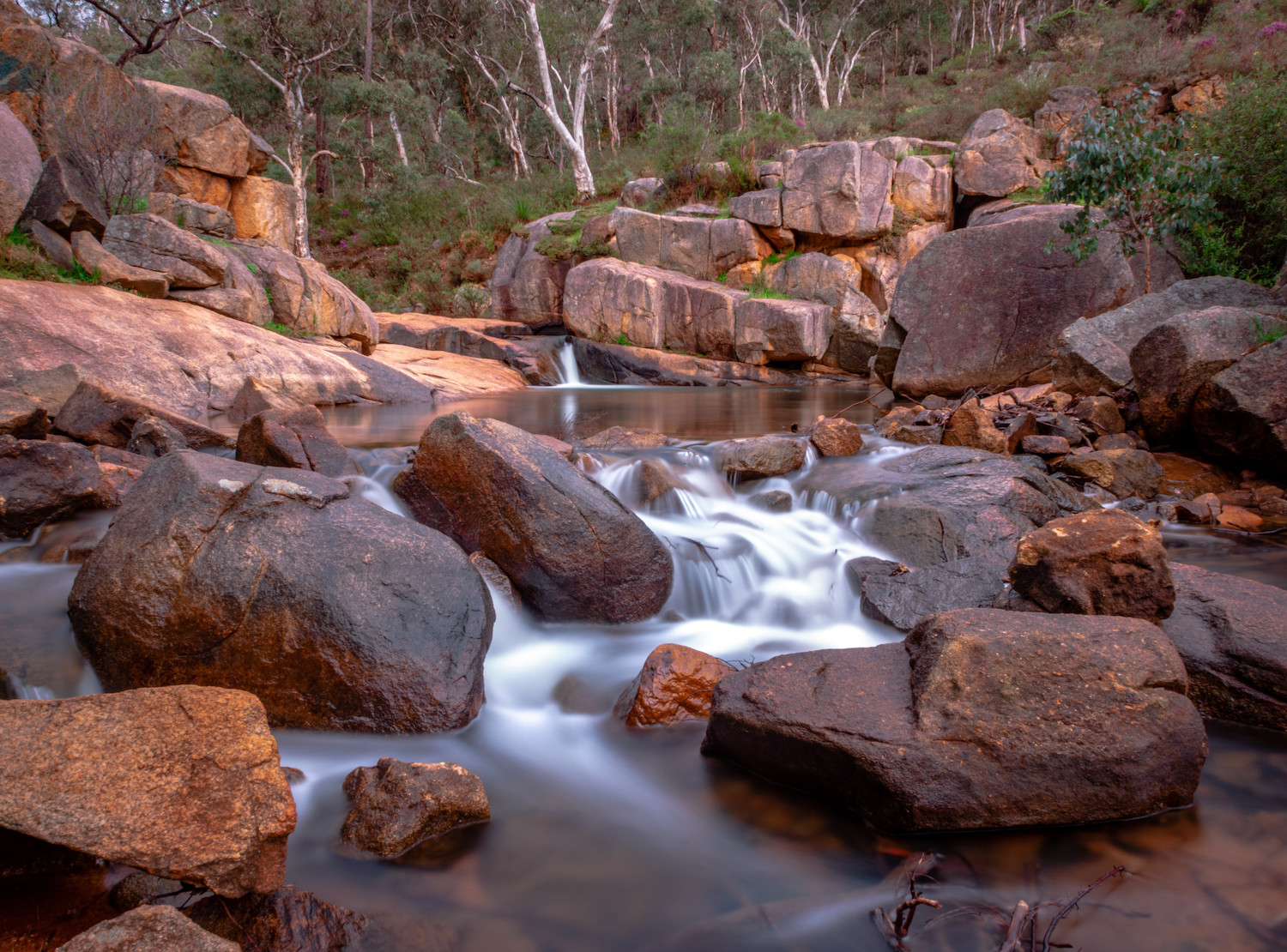 Photo Credit (The Life of Py)
Rocky Pool Walk Trail
A 5km walking Grade 5 trail within the Kalamunda National Park, this short yet challenging walk includes a section of the Bibbulmun trail. It begins at the end of Spring Road in Kalamunda, it features medium to difficult sections, and plenty of steep descents that eventually culminate into Rocky Pool, a freshwater swimming hole surrounded by granite boulders and a turquoise clay pit.
Bring a good pair of hiking boots for this one, as there are many uneven surfaces and loose footing throughout the walk, as well as many intersections that aren't well-marked - so downloading an offline map is highly recommended for easy navigation. Also, keep in mind not to visit the trail during the summer months of November to May - when Rocky Pool is usually dried up and the heat itself makes for an even more difficult journey. As for the hike itself, you'll be treated to lovely sights of wildflowers and wildlife - definitely keep a keen eye out for kangaroos and quendas hidden in the valleys!