For most of us, dinnertime meals just hit different. Be it a sumptuous feast or a casual hang, we are always just a little more particular when it comes to what we have for dinner.
When the time comes to spending what feels like an hour deciding on what to eat come sundown, it's a relief knowing that Hostel G is strategically located close to some of the best restaurants in Perth and hottest international eats in the area.
If you've been around the block, you'll know that Perth is a great city when it comes to world cuisine, there are tons of options to choose from – truly something for every palate, so we've gone and done the hard work for you to narrow down our top 10 favourite dinner spots.
Whether you're looking for gourmet burgers and Asian bites, or a cosy place to dig into a hearty plate of pasta - this list will no doubt satiate every type of foodie out there.
Solo Pasta | $$ | 1.9km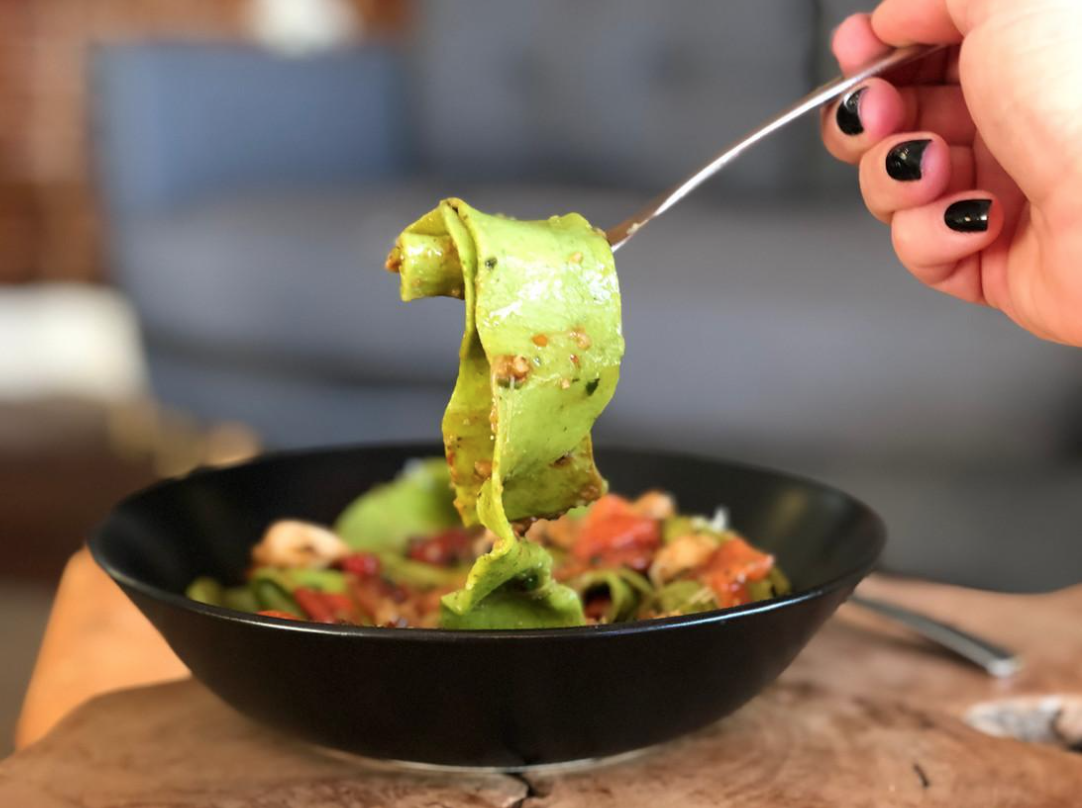 Photo Credit: Solo Pasta
628 Beaufort St, Mount Lawley WA 6050
When you're craving pasta for days, Solo Pasta on Mount Lawley's Beaufort Street is just a 13-minute bus ride (on bus 950/67) away from Hostel G. The funky restaurant transforms the way you indulge in the beloved dish, allowing guests to create the pasta plate of their dreams - from getting that perfect al dente bite to customising the length and flavour of the pasta.
Dining at this cosy pasta house is a 3-step experience. First, choose your flavour of pasta - offered in Classic, Spinach, and Beetroot variations. Then choose your length, and finally, complete it with your chosen sauce, from classics such as Italian bolognese and carbonara to more contemporary flavours with either a cream or olive oil base like the WA beef fillet and the tender chicken basil pesto. Vegans, vegetarians, and gluten-free options are also available.
The appetisers are not to be missed as well, with savoury bites such as the Arancini, Rainbow Gnocchi, and Crunchy Cabbage Salad to enjoy as side dishes or a prelude to your meal.
Authentic Bites Dumpling House | $ | 700m
Photo Credit: Authentic Bites Dumpling House
3/145 Newcastle Street Perth, WA, Australia 6000
Located just a 9-minute walk from Hostel G, Authentic Bites Dumpling House is a popular pick among locals for their deliciously moreish and juicy offerings of handmade and made-to-order dumplings.
Featuring a wide range of pan-fried, steamed, and boiled dumplings - don't miss out on their signature Shanghainese Xiao Long Bao, or soup dumplings, that is sure to hit the spot. Other popular dishes include the Pork & Prawn Wontons in Spicy Sauce and Pan-Fried Pork Buns.
If you're looking for something to accompany your small bites and dumplings, Authentic Bites also offers heartier rice and noodle dishes like the Fried Chicken Steak with Rice.
Make sure you get there early! The place is rather compact - so plan ahead to avoid the long queues.
Upperhand Burgers Highgate | $ | 1.4km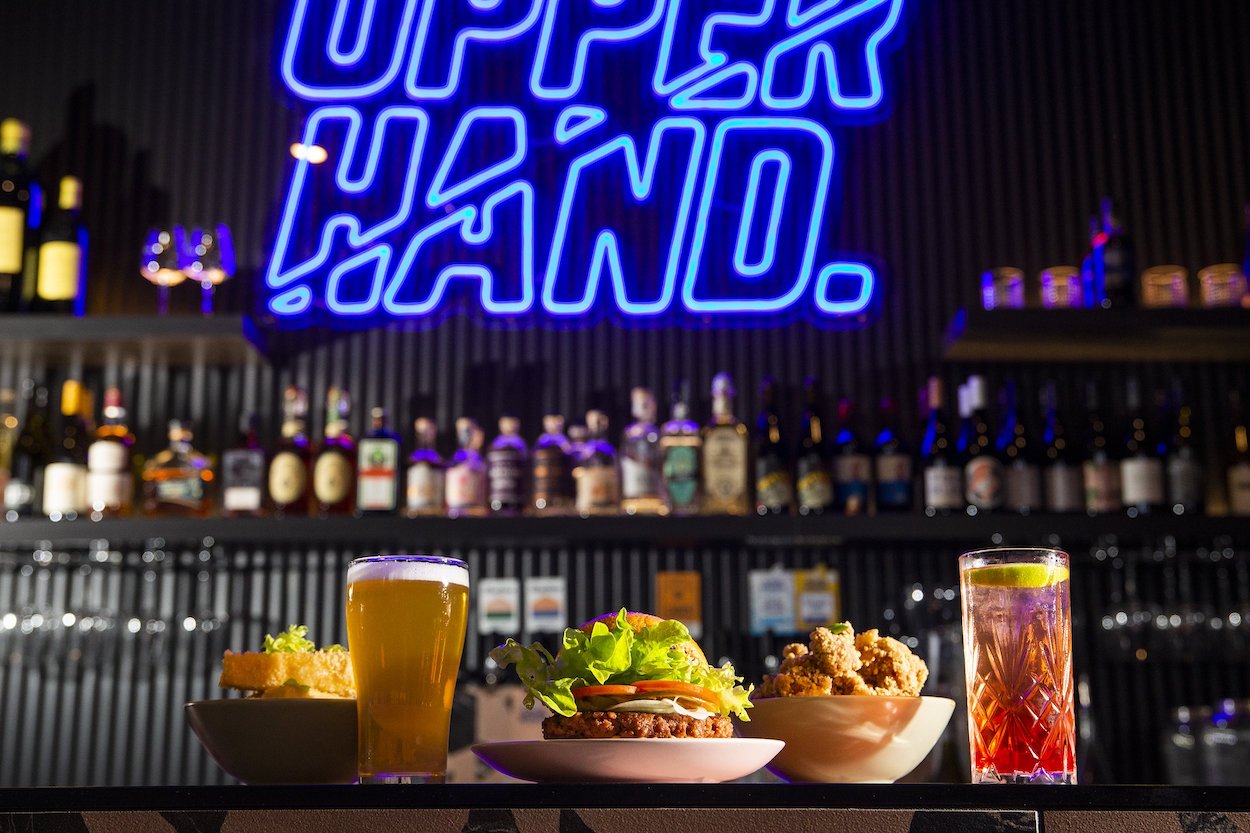 Photo Credit: Upperhand Burgers
448 Beaufort St, Highgate WA 6003
Take the 950/67 bus from the bus stop near Hostel G for 10 minutes and find yourself at Upperhand Burgers at Highgate, an all-day dining spot for burgers, boba, and booze. Inspired by the diverse cuisines found in Los Angeles, Upperhand looks to combine their signature smash burgers, exciting flavours, bubble tea, and tipples in a stylish, neon-lit haven.
If you're looking for a no-nonsense, real good Classic Cheeseburger, Upperhand is hard to beat. You can also expect other exciting meat-and-bun situations, such as a Vietnamese style Bánh Mì, a trio of Bao Buns, and meatless burgs' for those living the plant-based lifestyle.
Complete the meal with a side of their loaded fries, and don't forget to wash it all down with a colourful glass of boozy boba tea.
Daily's 1988 | $$ | 1km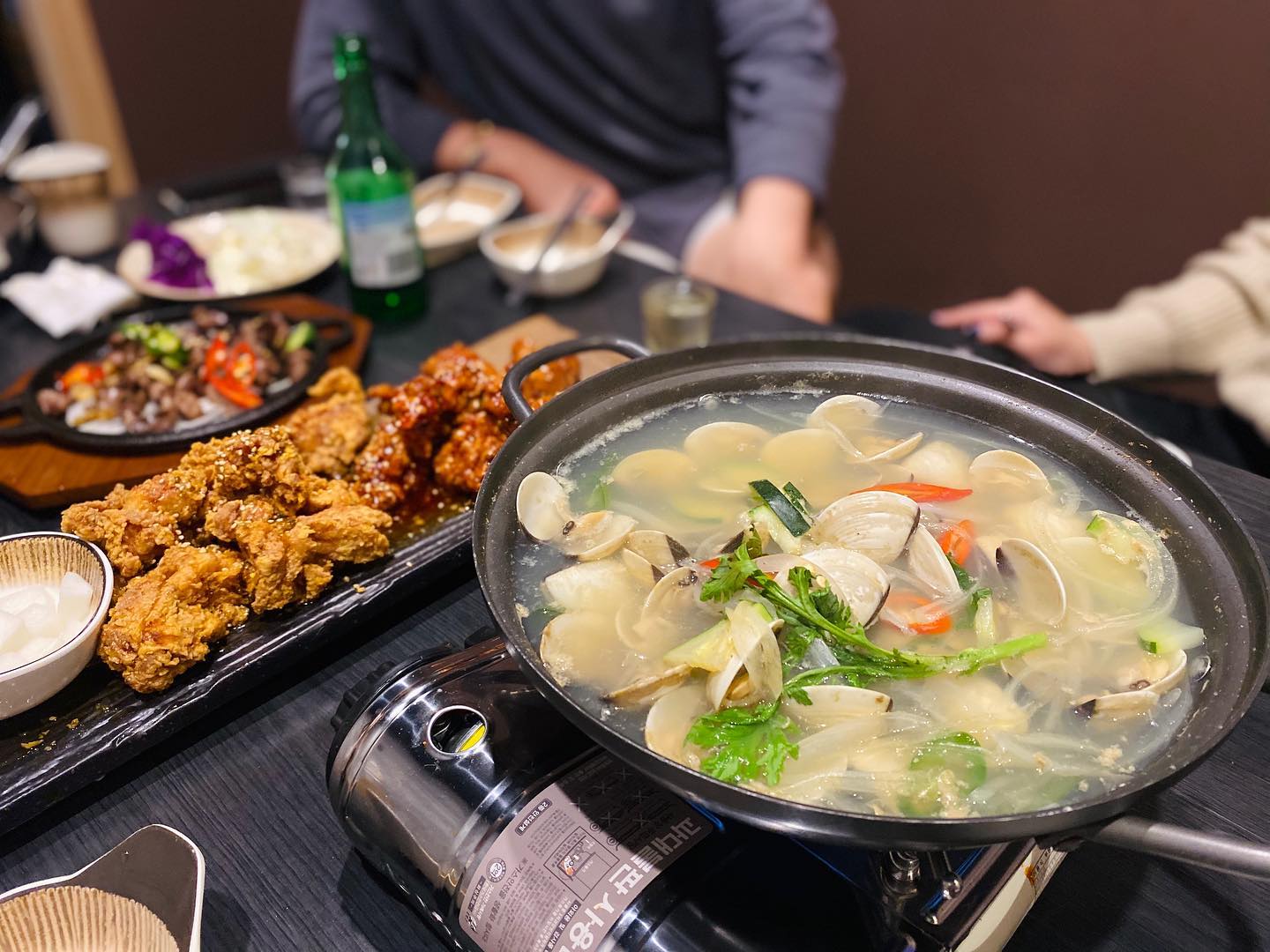 Photo Credit: Daily's 1988
155 James St, Northbridge WA 6003
Those looking for some legit Korean eats should hit up Daily's 1988 in Northbridge, just 13 minutes away from Hostel G on foot. Be sure to bring your friends and family though (or a huge appetite), as portions can get pretty generous.
This homey restaurant specialises in comforting, hearty stews made for sharing, such as Army Stew, Bulgogi Beef Stew, and Spicy Pollack Roe Stew.
On the side, indulge in some guilty pleasures, such as the sweet-and-salty Corn Cheese, crisp yet fluffy Kimchi Pancake, and creamy Rosé Tteokbokki. Their Korean-style fried chicken is incredibly tasty, and available in a variety of authentic flavours like Honey Butter, Creamy Onion, Soy, and Sweet Chilli.
Be sure to call in to make a booking, especially on weekends when they get packed!
La Cholita | $$ | 700m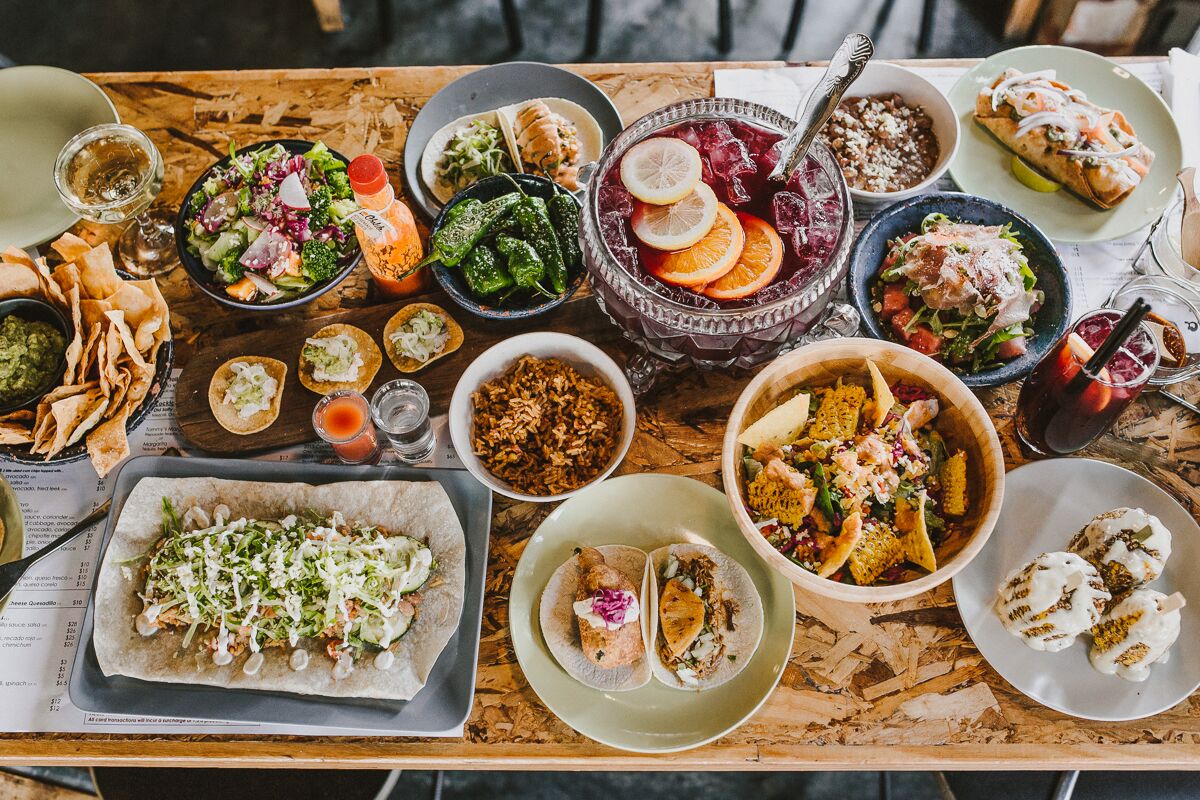 Photo Credit: La Cholita
279 William St, Northbridge WA 6003
If you're here for a good time and authentic Mexican flavours, hit up La Cholita on William Street, just less than 1 kilometre away from us. Live out la vida loca with their extensive Mexican menu - featuring a wide variety of tapas, tacos, side dishes, and mains that will no doubt have you making repeat visits.
This is the closest you'll get to proper tacos in Perth (the Baja Fish Tacos are a must-try!). Don't expect the large portions you'll usually find in Tex-Mex cuisine. La Cholita offers a more intimate experience for you with flavourful hand-held bites that pair perfectly with their signature margaritas.
Located right in the heart of Northbridge for easier accessibility, La Cholita also boasts a homey, casual charm - perfect for intimate gatherings with friends featuring great food and delicious drinks.
Alfred's Pizzeria | $$ | 800m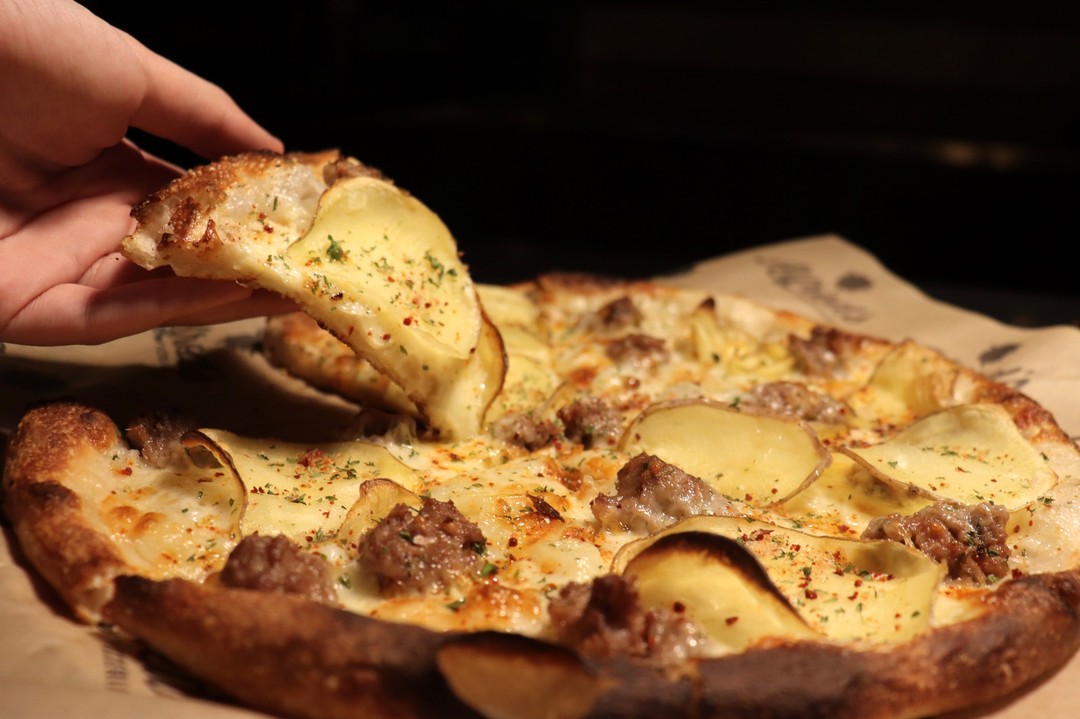 Photo Credit: Alfred's Pizzeria
37 Barrack Street, Perth, WA 6000
Never let those late-night pizza cravings go unsatisfied again by making your way over to Alfred's Pizzeria, an underground pizza bar that serves up mouth-watering made-to-order thin crust pizzas, refreshing craft brews, and creative cocktails.
Made with 100% organic tomatoes and creamy fior de latte mozzarella, don't sleep on their more unusual pizzas like the Betty Rizzo - a deeply savoury one featuring buttered potatoes, prosciutto, garlic, and parsley; or the aromatic Flora & Fauna, a vegetarian pizza topped with pumpkin, eggplant, hummus, and rosemary. Pair them up with a feature cocktail or two and sit back to enjoy the soft rock beats playing in the background.
As space gets quite limited, do plan ahead to get there as early as possible, or let your appetite develop further while waiting for a seat!
Trà Vinh Vietnamese Restaurant | $ | 1.1km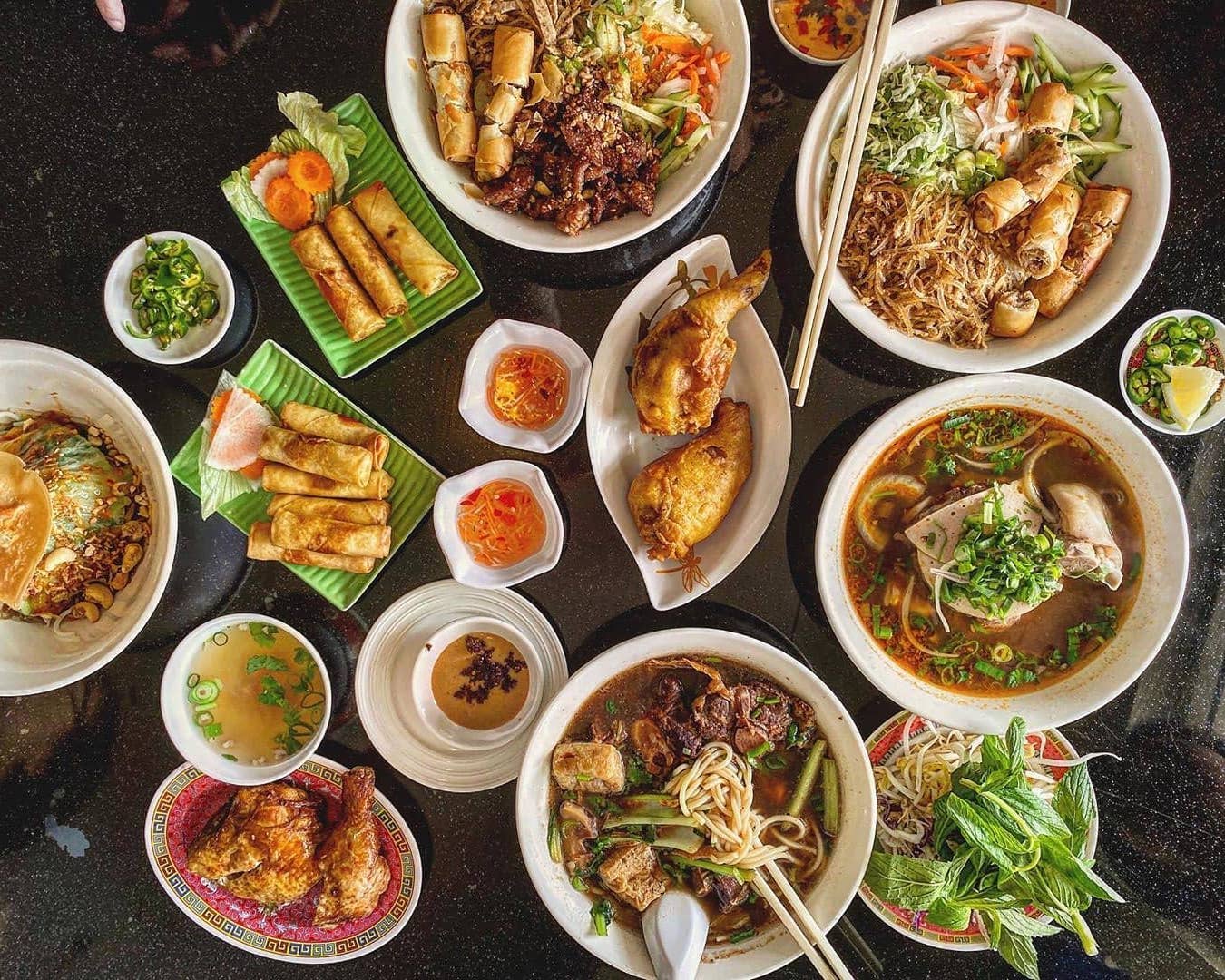 Photo Credit: Trà Vinh Vietnamese Restaurant
149 Brisbane St, Perth WA 6000
Take a leisurely 14-minute walk from Hostel G Perth for about 1 kilometre and you'll find yourself at Trà Vinh Vietnamese Restaurant, a casual and unpretentious eatery that serves up some of the city's most authentic Vietnamese fare.
Don't let the affordability of the menu fool you - the portions are large and the soup bases are truly a labour of love. Their intense, deeply savoury, rich and aromatic beef bone broth alone is worth the trip.
But you should also definitely explore their other rice and noodle dishes, our personal favourite being the Bún bò Huế - an umami-rich Vietnamese specialty that comprises of thicker noodles and thinly sliced beef in a delicious spicy broth.
Hifumiya Udon Noodle House | $ | 750m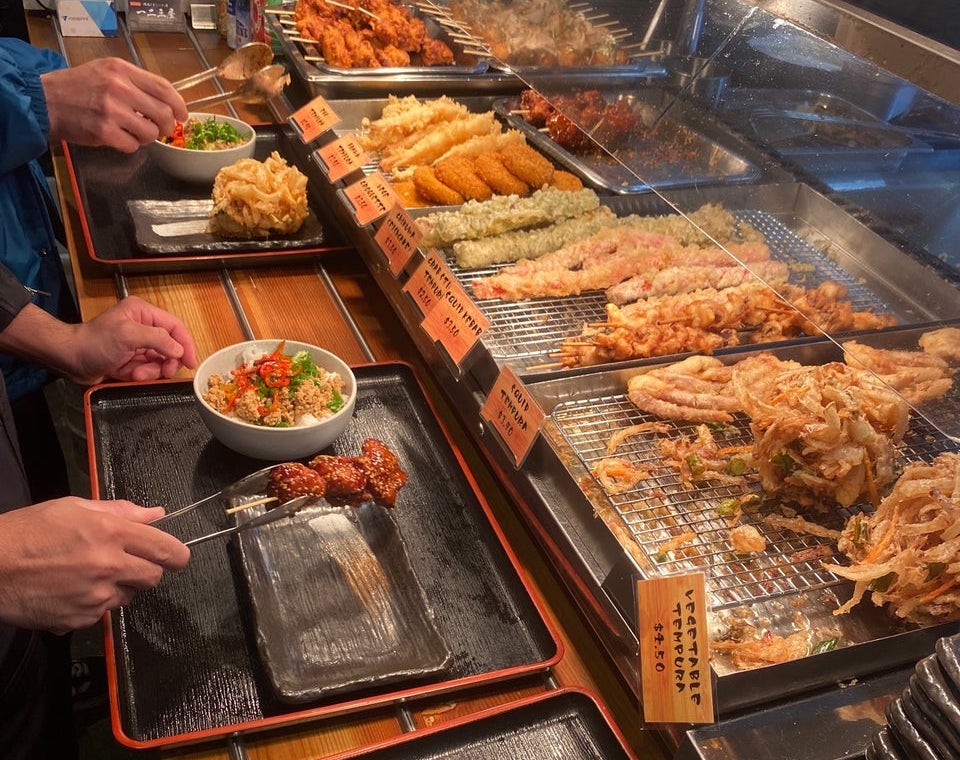 Photo Credit: Hifumiya Udon Noodle House
100-104 Murray St, Perth WA 6000
For a quick and casual dinner, Hifumiya Udon Noodle House is less than 10 minutes away, serving up some of Perth's best and most authentic udon dishes. Specialising only in the thick, chewy Japanese noodles, the dish is available in a variety of styles in both hot and cold versions, alongside other typical Japanese rice dishes.
We recommend starting off with the regular size even when you're hungry, as portions get really generous. Some of the popular udon dishes include the Beef Udon and the Kamatama Mentai Udon, the latter featuring chilli cod roe, an onsen egg, butter, black pepper, and their original soy sauce.
Pair your udon dishes with their tasty side dishes like their Karaage Chicken or their crabsticks!
Good Fortune Roast Duck House | $$ | 750m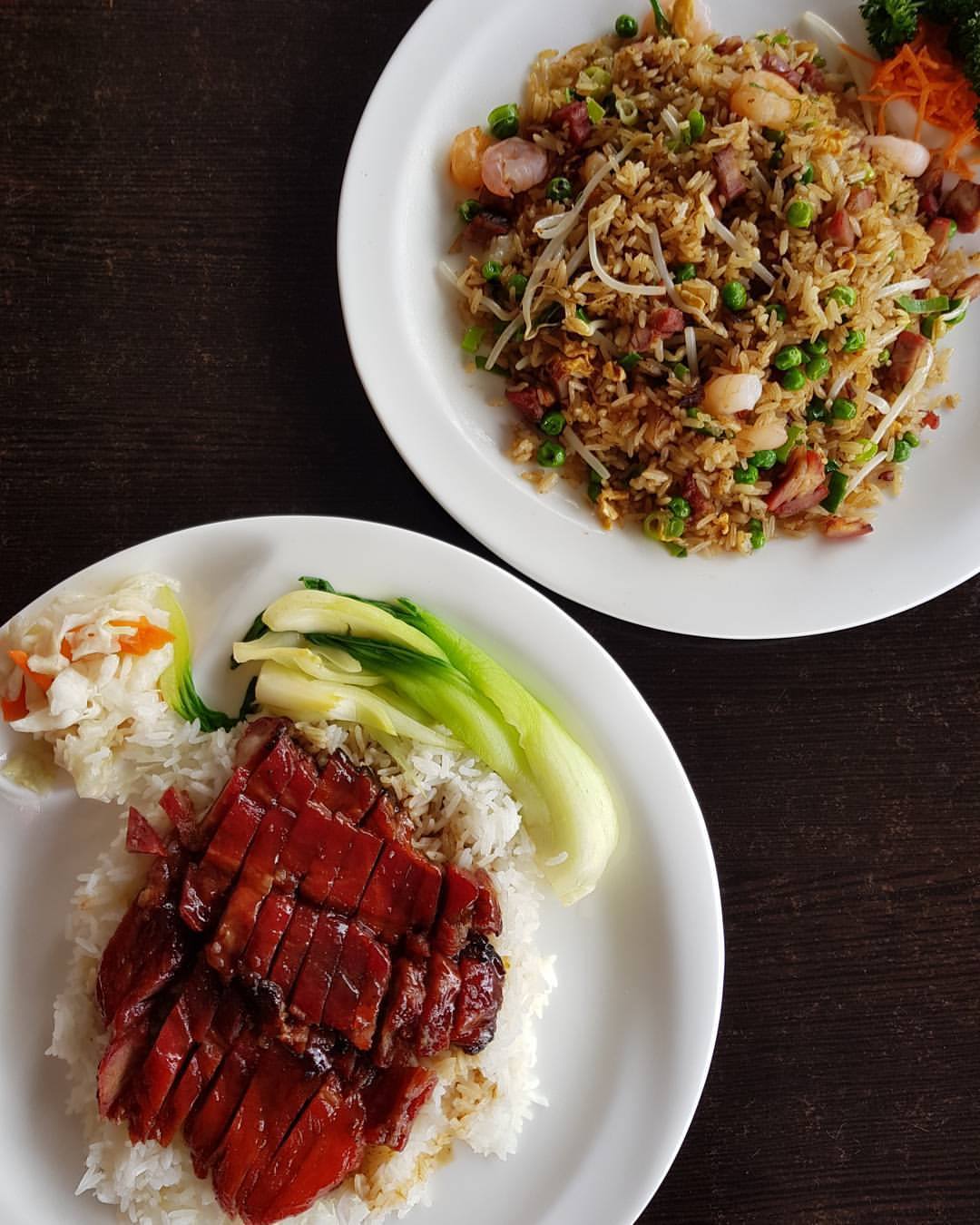 Photo Credit: Good Fortune Roast Duck House
354 William St, Perth WA 6000
All it takes is 10 minutes to reach one of Northbridge's top-tier Chinese comfort food spots from Hostel G, namely Good Fortune Roast Duck House on William Street. Perfect for big family dinners or gatherings, the dishes here are made to be shared – think generous portions and plentiful side dishes.
As the name suggests, this restaurant specialises in Roasted Duck that's prepared fresh daily. But they also serve up Roasted Pork Belly and Marinated BBQ Pork. Just order some rice to go with it and enjoy your dishes in true Chinese dai chow style - don't forget to mix-and-match!
Short Order | $$ | 1.2km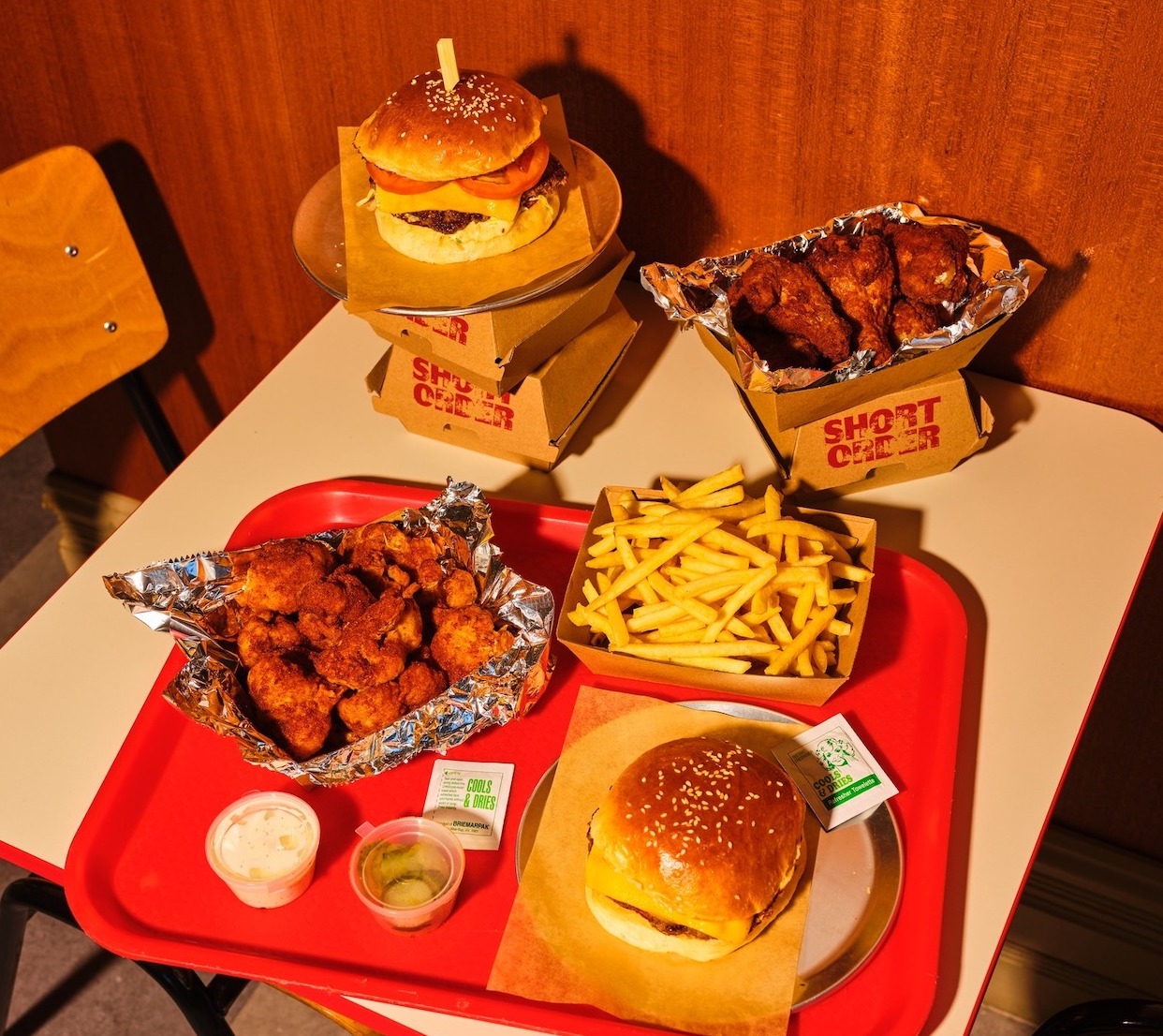 Photo Credit: Short Order
800 Hay St, Perth WA 6000
Don't let its name fool you - Short Order's burgers are piled high with deliciousness! This gourmet burger joint is just a quick 15-minute walk to the CBD. Expect hearty, American-style flavours, such as the BBQ Bacon Cheeseburger and FNZ Nashville Hot Chicken Sandwich if you're in a spicy mood. It's also a great lunch place, with $8 cheeseburgers offered daily from 2pm - 4pm.
To complement the burgers, Short Order also offers some irresistible side dishes – take your pick from Nashville or Buffalo style wings, or Cauliflower Bites for veggie lovers. Of course, no American-style burger meal is complete without a decadent milkshake – you heard it from us: it's definitely worth splurging an extra dollar for that finishing dash of malt or whipped cream for extra oomph.